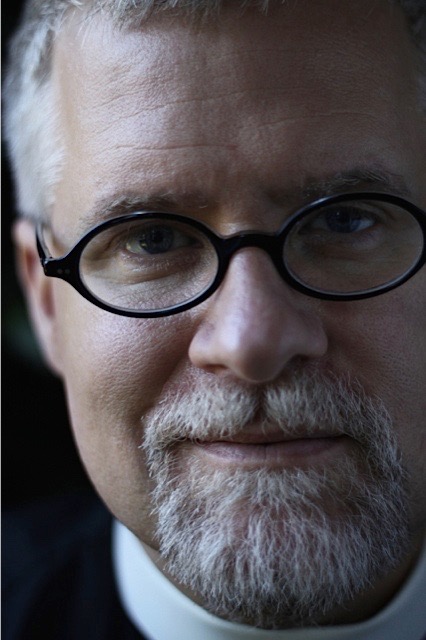 The Reverend Canon Brent Stiller
Rector
Brent Stiller has served as rector of New Song Church in Port Perry since 2011; prior to that he served at Church of the Ascension, Port Perry beginning in 2002.
Brent is a graduate of Regent College in Vancouver (MDiv), and Gordon Conwell Seminary in Boston, with a Doctorate in Preaching (D.Min, under Dr. Haddon Robinson). He has served as adjunct faculty at Wycliffe College in Toronto and taught in Uganda, as well as helping to launch a satellite seminary in Honduras to help equip lay leaders from various denominations to serve their churches more effectively.
Brent has served in parishes across Canada, from Vancouver to Halifax, including St. Paul's Bloor Street, Toronto. He also has a degree in International Development Studies from Dalhousie University. He is a news-junkie who loves fishing, reading, wilderness camping, listening to music, and his barbeque. He is married to Karen Stiller. They have three adult children: Erik, Holly and Thomas.
Emily Banzet
Rector's Warden
Born and raised in Port Hope Ontario, Emily grew up attending an Anglican church. In 2003, Emily moved to Ottawa to attend university and began a career in communications. Emily and her husband Marc have regularly attended St. Peter and St. Paul's since 2011. They are the proud parents of two daughters, Beatrice and Lillian. Emily was first elected to Parish Council in 2014 as a General Director and became Rector's Warden in 2016.
Scott Gorle
People's Warden
Scott Gorle was born in York, Ontario and raised in London and Hamilton. He attended McMaster University graduating with a degree in History and Geography. After a stint in the Canadian Armed Forces as an Infantry Officer, he settled into a career within the insurance industry. He has called Ottawa home since 1996. Scott and his wife Karen have 2 children, Emma 20 and Matthew 17. They have been attendees to the parish since 2002. Scott was first elected to Parish Council in 2016 as a General Director.
The Reverend Michelle Terwilleger
Vicar
Michelle Terwilleger has served as associate rector at St Peter & St Paul's since November 2014. She moved to Ottawa from her hometown of Lexington, Kentucky. Prior to coming to Ottawa, Pastor Michelle worked as a hospice chaplain for five years while serving at Anglican churches in the Lexington area. Pastor Michelle earned her Master of Divinity degree from Asbury Theological Seminary in Wilmore, Kentucky.
Michelle's first career was in journalism. She worked as a newspaper reporter in various California locales. It was in Bakersfield, California that she became involved in the Anglican tradition, met Jesus afresh, and received her call to the priesthood.
The power of the Gospel of Jesus Christ to change people and their lives – including her own – is something that Michelle continually gives thanks for. She has a passion for Christian discipleship and enjoys encouraging people to mature in the faith, as the apostle Paul writes, "We must grow up in every way into him who is the head, into Christ" (Ephesians 4:15).
Pastor Michelle enjoys the beauty and quality of life she finds in the Ottawa area, particularly the Rideau River, Gatineau Park, and BeaverTails.
The Reverend Creighton Friedrich
CURATE
Pastor Creighton joined the staff at his home parish of St Peter and St Paul's as Curate (Assistant Pastor) in August 2018. He previously served at Christ Church in Plano, Texas and is a graduate of Moody Bible Institute (BA, MA) in Chicago, Illinois.
Creighton's passion is to see families and individuals transformed by the Gospel. He and his wife, Rachel, enjoy music, reading, sci-fi, and sharing a cup of tea with friends old and new.
The Reverend David S. Crawley
RECTOR EMERITUS
The Rev'd David S. Crawley, was ordained as priest at Christ Church Cathedral, Ottawa, in 1977. Prior to his ordination, David worked as a staff member for IVCF in Peterborough, Ontario. He studied theology at the University of Nottingham and St. John's Theological College, UK, where he received the equivalent of a Master's of Divinity degree. David served in four parishes in Eastern Ontario before coming to St. Peter & Paul's. After 19 years of as Rector in this parish, David resigned as Rector, and continues in active ministry within the parish and beyond.
David married Anne in 1970 and together they have three daughters and now four wonderful grandchildren. Anne is an RN working in the Ottawa region. Anne and David share a joint calling to the healing work of Christ and have given leadership together and individually in the equipping of the body of Christ in this vital area of Christian ministry especially where it intersects with the call to Discipleship.
David enjoys music, reading, outdoor sports, and spending time with Anne and his grandchildren, all of whom help to bring balance to his life and ministry. He continues to be passionate about the ways in which the Gospel of Jesus Christ enables transformation at the individual, congregational, and community levels.
The Right Reverend Pie Ntukamazina
ASSOCIATE PRIEST
Right Rev'd Pie Ntukamazina is the Bishop of the Reformed Church of Burundi. Was first ordained Pastor in the Methodist Church, Burundi, in 1982 and was priested at St. Peter Cathedral at Matana, Anglican Church of Burundi, in 1988. Prior to his ordination, he worked as a staff member at Christian Council of Burundi, formerly called" Alliance Protestante du Burundi", then worked as Chaplain at State University of Burundi.
Bishop Pie was consecrated Bishop in 1990 in the Diocese of Bujumbura, where he served the Anglican Church of Burundi for 24 years, up to March 2013. He (along with 10 Anglican Clergy members) founded the Reformed Episcopal Church of Burundi since December 2013. He studied Theology and received B.TH. From Kenya Highlands College in Kenya, received Master's of Arts in Theology, with a major in Christian Counseling from Western Seminary in Portland, Oregon in US. His particular interest is teaching, preaching spiritual renewal and Christian counseling and healing ministries. The Gospel commits him to community transformation. Bishop Pie's primary ministry focus in in the development of an African-Canadian Fellowship Ministry at St P&Ps, where he serves as associate priest.
Pie is married to Clavera since 1984 and together have four (2 sons and 2 daughters) and two grand children. He enjoys reading, music and interacting with people through outdoor sporting. He likes sharing faith and preaching the Good News that transforms people's life and communities.
THE REVEREND NEIL STEPHENS
ASSOCIATE PRIEST
The Rev'd Neil Stephens helps out where needed in the various areas of parish life, including leadership at weekday Eucharist services. He also fills in for clergy on leave at ANiC parishes in the Ottawa Valley. Prior to returning to St. Peter and St. Paul's in 2018, Neil assisted at Church of the Messiah in Ottawa after being the Rector of Faith Anglican in Limoges from 2013 to 2016. Neil received his Bachelor's degree in Theology and Master's degree in Pastoral Theology from St. Paul University in Ottawa. He was ordained to the priesthood in 2002 and subsequently served as rector of the parishes of Vankleek Hill and North Gower and then as an Associate Priest at St. Peter and St. Paul's from 2010 to 2013.

Prior to ordained ministry, Neil had a career in the Canadian Coast Guard. Neil is married to Cynthia and they have four adult children and nine grandchildren. Both Neil and Cynthia are active in the Tres Dias ecumenical renewal movement. Neil was the Ottawa Tres Dias Spiritual Director for several years and both Neil and Cynthia have served on numerous weekend ministry teams.
The Reverend Archie Hunter
ASSOCIATE PRIEST
The Rev'd Archie Hunter is the Episcopal Commissary of the Anglican Network in Canada and oversees ANiC Church Plants and Projects in the Ottawa Valley. At St Peter & St Paul's he celebrates the noonday Healing Eucharist many Fridays, and helps where needed in other areas of parish life. He emigrated from Scotland in 1957 and worked as a Civil Engineering Technician for the Municipal Government in Ottawa. He received an LTh from Montreal Diocesan College and a Dip Min from the Montreal Institute for Ministry in 1978 and was ordained to the priesthood that same year. Before retiring from full-time ministry in 2002, Archie served as Rector of the parishes of Combermere, Arnprior, St George's, (now St Peter & St Paul's), and St John the Divine, Nepean. He was a founding member of Anglican Renewal Ministries and instrumental in introducing the Alpha Course to the Anglican Churches in Ottawa area. His particular interests are Christian healing, church growth, church planting, and spiritual renewal. Archie and his wife Christine have three adult children and three grandchildren. He enjoys watching soccer, reading, travelling, and puttering around the garden.